Our 3 days Komodo Island boat tour is the opportunity to meet other travelers from all around the world and discover the amazing spots of Komodo National Park.
We offer 2 different options for our 3 Days Komodo Island boat tour depending on the type of accomodation you prefer.
PRICE LIST on ALCIRA:
➜ 3 300 000 Rp per person for single bed in our 4 single beds cabin
➜ 4 950 000 Rp per person for private room with double bed (booking for 2 persons)
Alcira is fully booked

Only alternatives options available
Alcira is fully booked

Only alternatives options available
02 – 04 November
05 – 07 November
08 – 10 November
11 – 13 November
14 – 16 November
17 – 19 November
20 – 22 November
23 – 25 November
26 – 28 November
29 Nov – 1 Dec
02 – 04 December
05 – 07 December
10 – 12 December
13 – 15 December
17 – 19 December
20 – 22 December
23 – 25 December
26 – 28 December
30 December – 01 January
Alcira is being renovated

Only alternatives options available
25 – 27 February
28 – 01 March
02 – 04 March
05 – 07 March
10 – 12 March
13 – 15 March
16 – 18 March
19 – 21 March
22 – 24 March
25 – 27 March
28 – 30 March
01 – 03 April
04 – 06 April
07 – 09 April
10 – 12 April
13 – 15 April
16 – 18 April
21 – 23 April
24 – 26 April
27 – 29 April
30 April – 02 May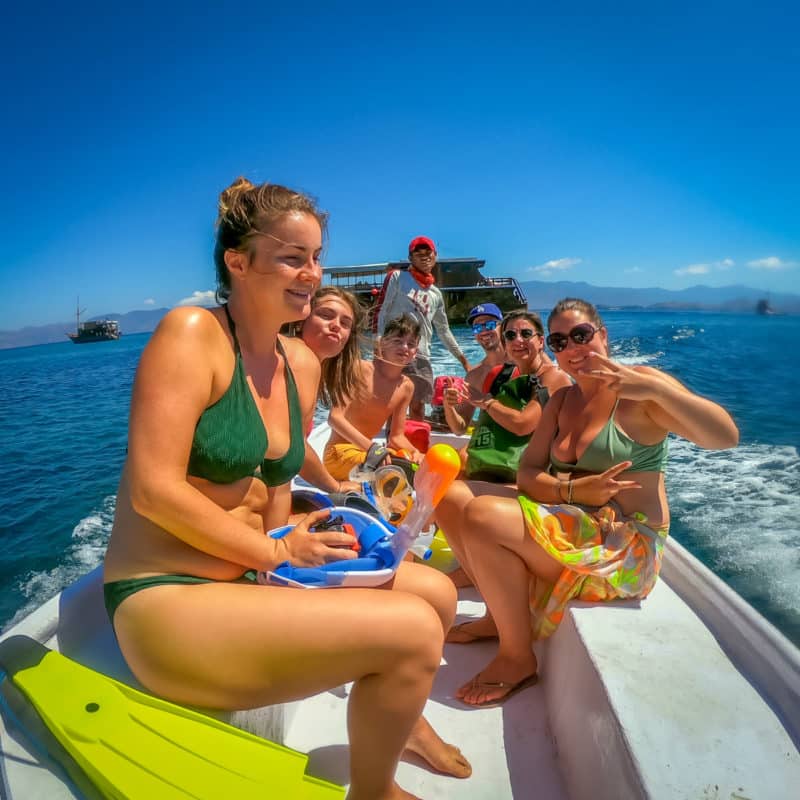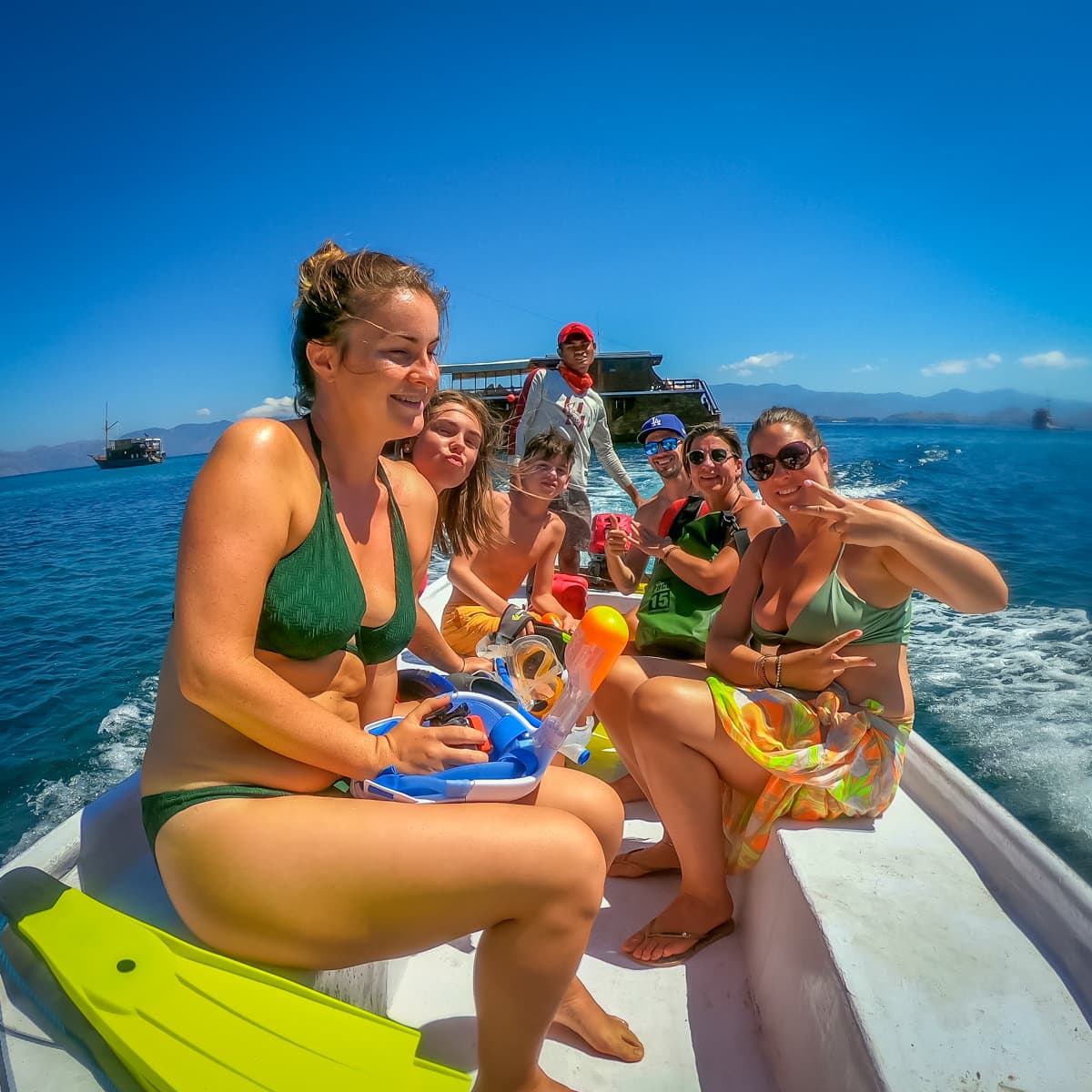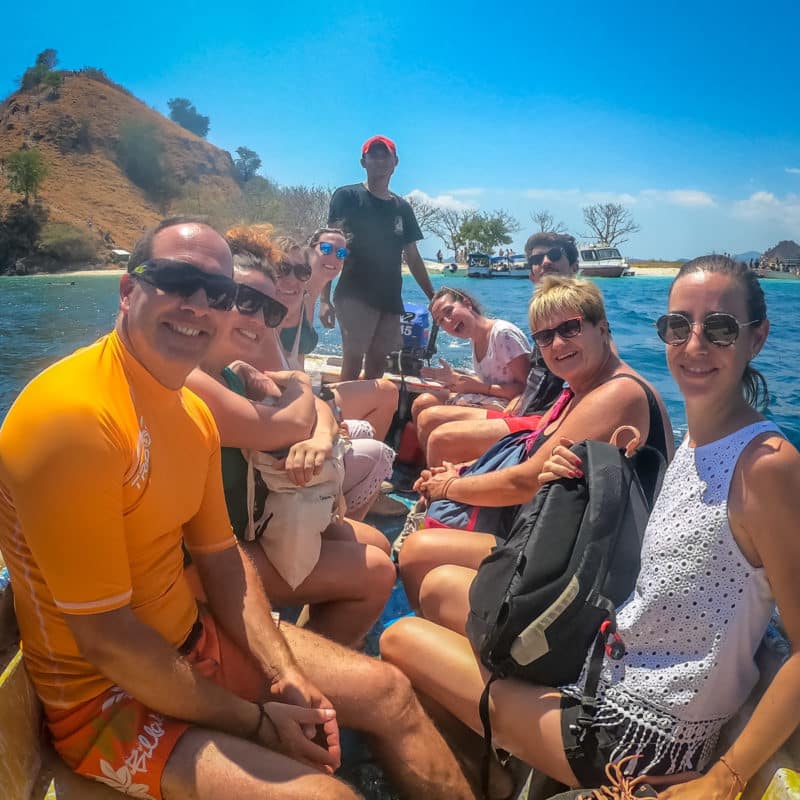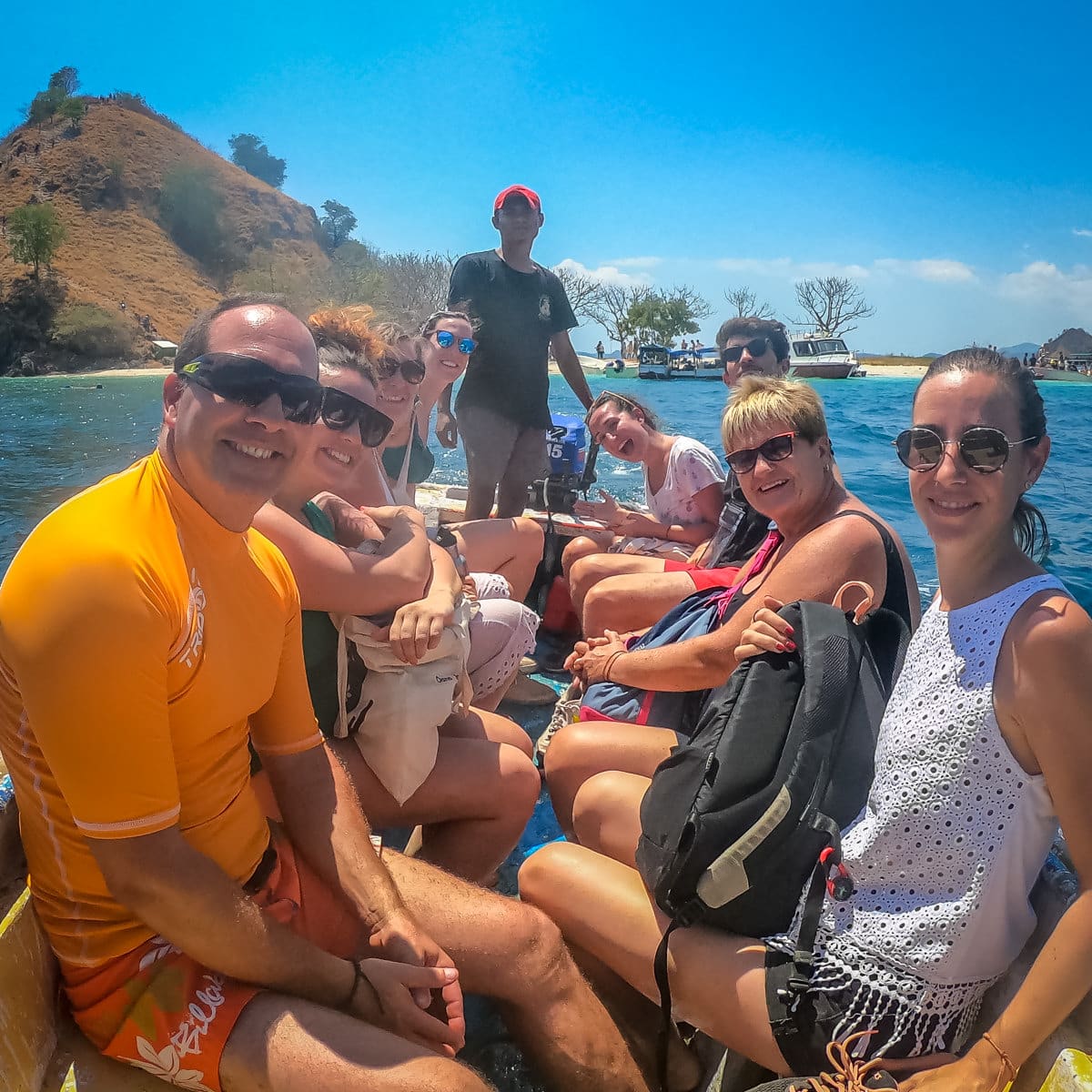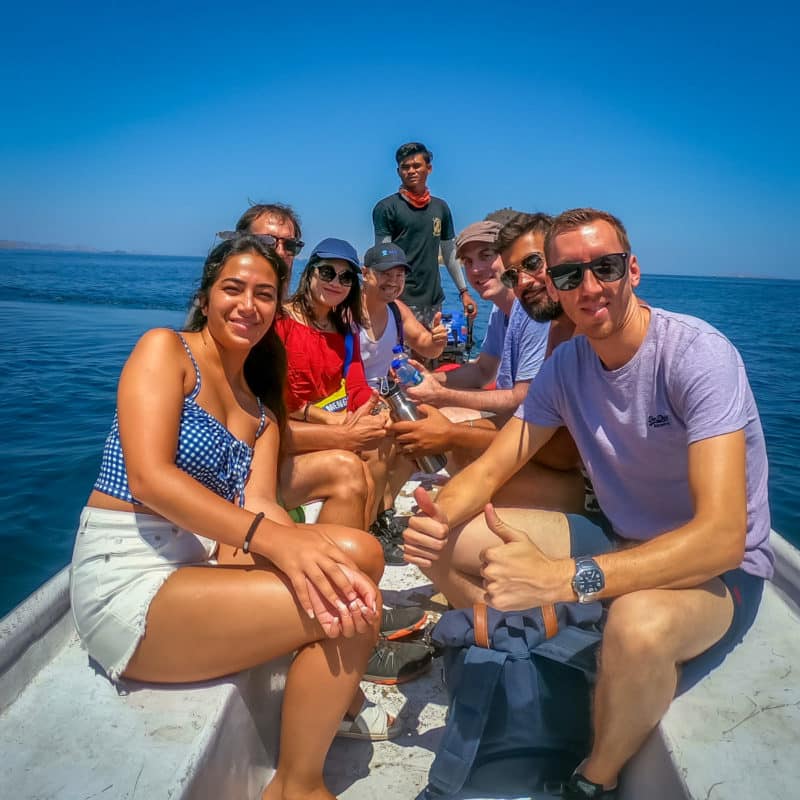 Itineray of our 3 Days Komodo Island boat tour :
Day 1 : Labuan Bajo – Kelor  – Manjarite – Kalong

A driver will pick you up around 8.30am to your hotel. At the harbour you will be welcome by your guide who will present you the facilities of the boat, give you the safety instructions and describe you the itinerary of your komodo trip.
Our first destination will be Kelor Island. Kelor is a small uninhabited island. You will enjoy a peaceful atmosphere and unspoiled nature, get around and enjoy sightseeing. Indeed the water is clear and the sand is soft. Numerous types of fishes also live in the water, including clown fishes also named Nemo.
Manjarite
Then we will have lunch at Manjarite. Manjarite is an excellent spot for snorkeling. There is shallow crystal clear water with minimum waves. You can find various colorful fishes such as clownfish, scorpionfish, angelfish and even blue ribbon eels. There is also a narrow and long wooden pier, almost 300 meters long from where you can take some nice pictures.
After that we will enjoy the sunset in Kalong Island. Kalong is a small island covered by mangroves. It's the home of thousands of bats. At the end of the day, when daylight is replaced by darkness, they leave their nest to get some food. The sky will be covered by these majestic creatures.
Day 2: Padar – Pink Beach – Komodo – Manta Point – Taka Makassar

Then the next morning, we will sail to Padar. Padar Island is the third largest island in Komodo National Park after Komodo and Rinca Islands. For those who love photographic, this is perhaps the best place for spectacular photos. From the top of the hill you will enjoy a surreal panorama. It's all surrounded by three turquoise bays, and curiously, each one of the bays' beaches has different coloured sand: One is pearly white, another charcoal black, and a third is a very rare baby pink. As a matter of fact, it is a rare combination, a quirk of this unique island.
Then in the morning we will relax at Pink Beach which has pink sand along its coastline. Furthermore, the pink color is caused by the mixture of white calcium carbonate and the bright red skeletons of dead organ pipe corals which grow under its waters. Pink Beach also has various kind of amazing marine life and coral reefs. Indeed this is the perfect place to play with our full faced mask. Lunch will be served on site.
Then we will head to Komodo Island. It's also the best place to meet the Komodo dragons. However, you could also see other wild animals, such as water buffalo, wild boar, horses, Timor deer and macaques. There is also great diversity of birds. The rangers will suggest you 3 treks: a half hour, one hour or a two hours treks. You are free to choose which one suits you best.
After that we will go to Manta Point. Manta Point offers excellent snorkeling experience. In fact the reefs are laying from only 2 meters to 9 meters depth. It's the perfect place to spot manta rays, a huge marine creature that can grow up to 4 meters wide. Manta Rays are one of the extinct animal on earth. Turtles, sharks, eagle rays, giant trevallies, huge clams, various kind of sponges, and cuttlefish are marine animals you may see during your snorkeling expedition.
At the end of the day, we will enjoy the sunset from Taka Makassar. Taka Makassar is a tiny island smaller than a football field. It has a peculiar shape of a drop, with white sand mixed with pink sand. It is surrounded by shallow turquoise waters that looks too good to be true ! It only comes up during the time when the seawater is receding. Meanwhile, when the sea level rises, it will almost submerge underwater.
Day 3 : Siaba Besar – Kanawa – Labuan Bajo

After the breakfast, we will head to Siaba Besar. It's also called the turtles nest. If we are lucky, we will be able to swim with them.
Then we will go to Kanawa Island. It's considered as one of south-east Asia's most idyllic islands, fully surrounded by spectacular reef. Snorkeling around Kanawa, in the pristine waters will make you discover thousands of fish species, turtles, corals and reef sharks, sometimes it is possible to see some mantas just around the arrival jetty. At the center of the island a hill guarantees astonishing 360 degrees views all over Komodo National Park
Departure : Please arrive at Labuan Bajo one day prior the departure for this komodo trip. We will pick up you at your hotel early morning.
Arrival : We will be back at Labuan Bajo after lunch around 2-3pm so you can book your flight back at the end of the afternoon. The airport is just 15min away.
To visit the official website of Komodo National Park, click Here.
* Note that the itinerary may vary. The captain will choose the stops and moorings according to the weather conditions giving priority to safety on board and to the pleasantness of the cruise.
Transportation IN from Labuan Bajo's downtown

Full service on board including 3 meals per day and snacks

Water, coffee and tea available 24h/self service
Return flights and Hotel in Labuan Bajo

Entrance fees (Komodo, Rinca, Padar, Rangko Cave)

– 200 000 IDR for indonesian citizens

– 700 000 IDR for foreigners

Soft drinks and alcoholic drinks

Transportation OUT at Labuan Bajo