Alcira Phinisi Boat
Alcira is a traditional wooden phinisi boat built in South Sulawesi in 2017. It can accommodate up to 12 passengers. Our goal when we designed Alcira Phinisi was to provide our guests with a feeling of comfort and space that we felt was missing on many boats in Labuan Bajo. We used all available space to create relaxing areas where you can take time to enjoy the surrounding nature, read a book or take a nap ready for your next adventure.
Alcira has 2 double rooms with queen size beds and 2 cabins with 4 single beds all equipped with AC and charging points for your electrical devices. There are 2 shared toilets/bathrooms on Alcira.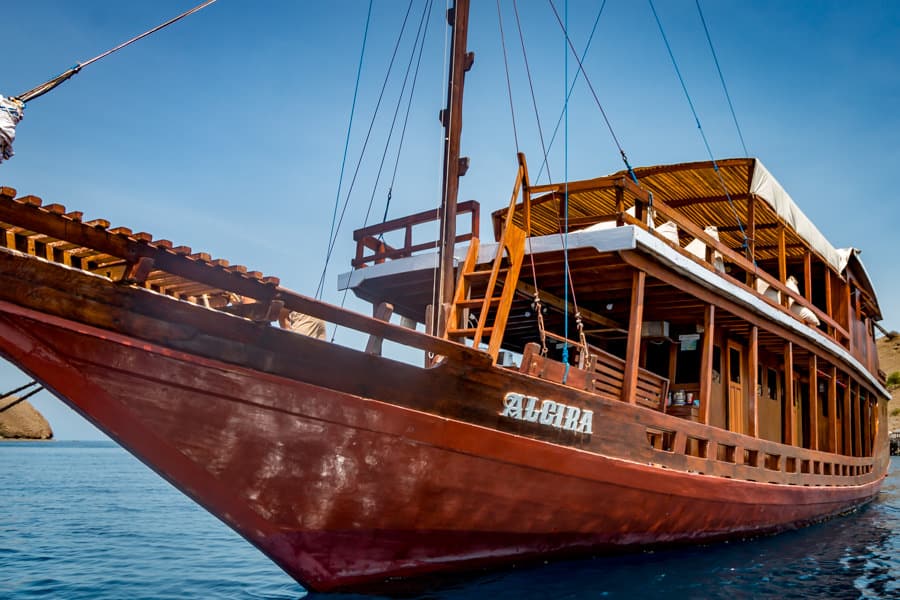 Alcira is very spacious
Indeed our boat has one large upper deck of 30 square meters with 2 sunbeds. It has 10 bean bags for relaxing between the activities and another smaller upper deck in the back of the boat for more privacy. We will find for your comfort a sheltered mooring for overnights stays. So you can get a comfortable night sleep ready for another day of fun.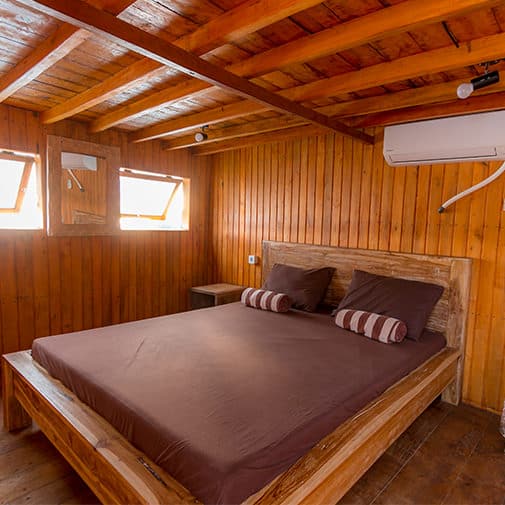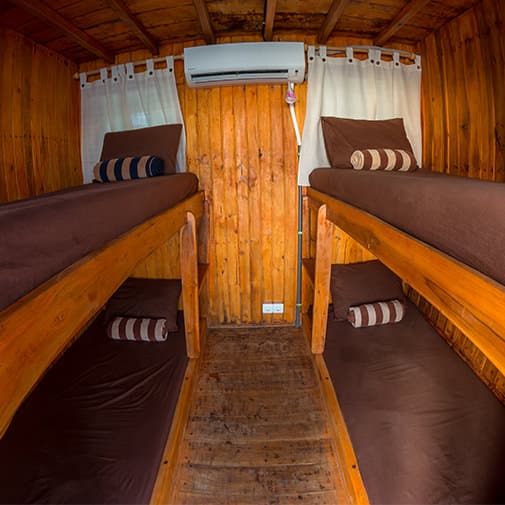 Our chef will prepare 3 delicious meals and an afternoon snack per day for you. You will enjoy either in our salon or on deck where you can enjoy the spectacular beauty of your surroundings in the day or dine under the stars at night. We offer mostly Indonesian/Asian influenced dishes with occasional European favorites and a hearty European/American breakfast. Plenty of fresh fruit, salads and seafood are of course available.
Alcira is traditionally built from Ironwood and Indonesian Teak. It has all modern safety equipment including liferaft, lifejackets, marine radio, GPS, satellite phone and fire extinguishers.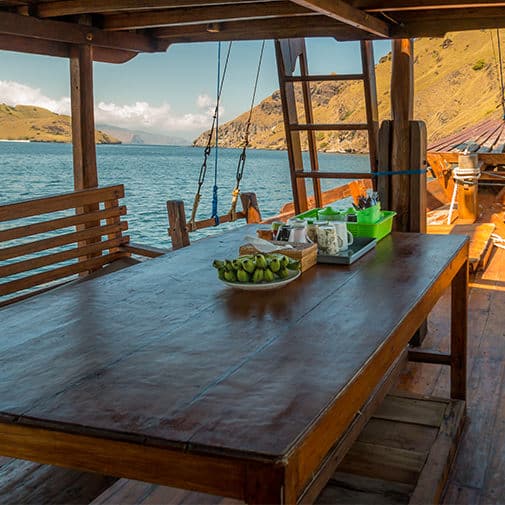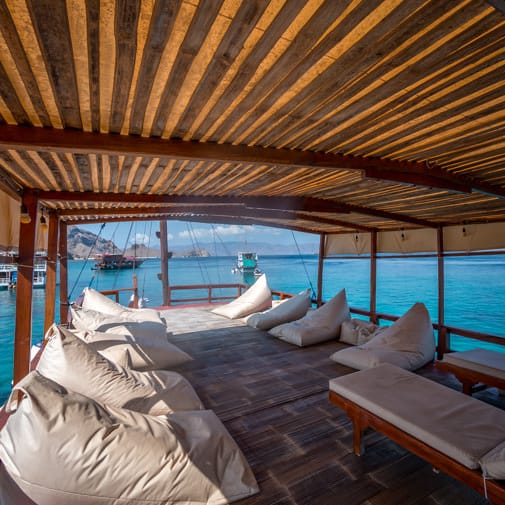 Alcira is the ideal vessel
With 26 meters long and 4.2 meters wide, it is very comfortable for small groups of maximum 12 guests.
With a cruising speed of 12 knots thanks to a 6 cylinder engine, it is one of the fastest boat in its category. Alcira can carry you fast and in comfort around the archilepago of Komodo.
We carry 4 tonnes of fresh water onboard and 1 tonne of fuel to power our main engine and generator.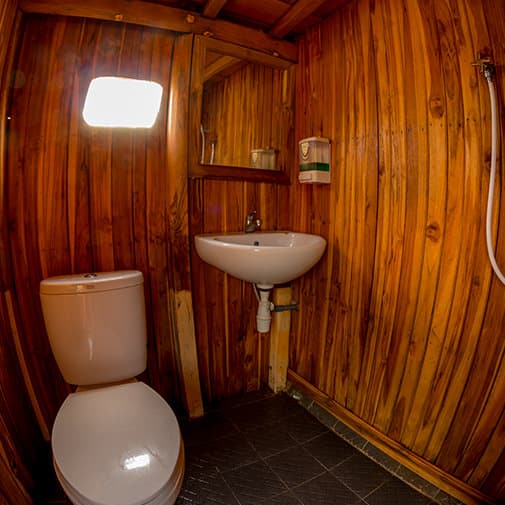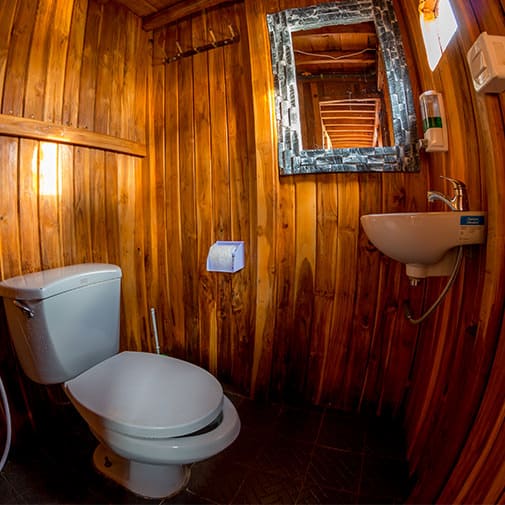 Alcira implements the latest technology in term of solar system. It allows to have electricity all day long onboard. Alcira has 30 solar modules on its roof. The energy from the sun charge 12 batteries and generate enough power to provide electricity to charge all your devices anytime. It also has a generator. It will start and stop automatically a couple of hours overnight to recharge the batteries when you are sleeping in your air-conditioned rooms.